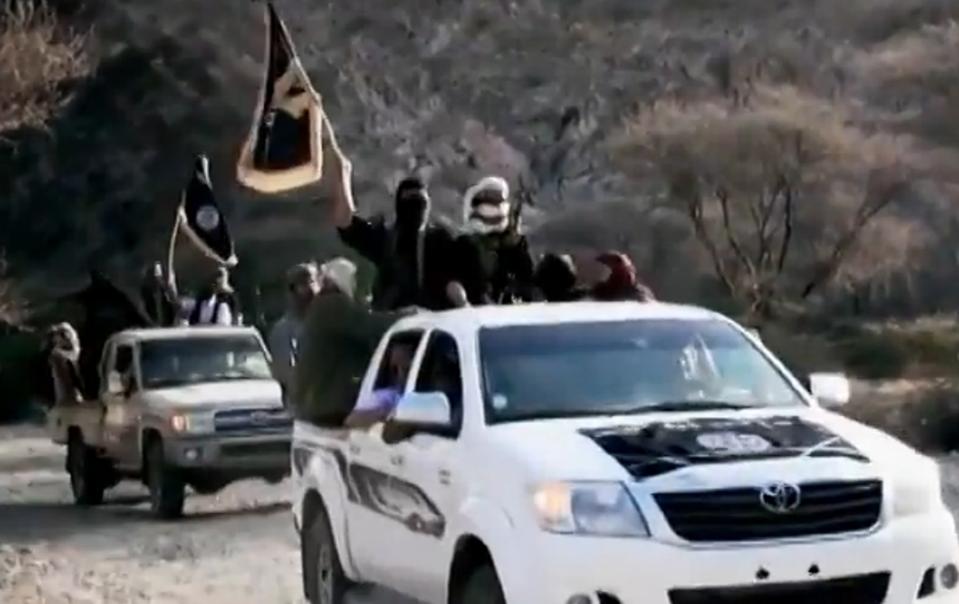 The ideological leader of the Yemeni terrorist organization "al-Qaeda in the Arabian Peninsula (AQAP) said on Friday, 30 January that France has overtaken the US as the arch-enemy of Islam.The U.S. intelligence services believe AQAP most dangerous in the world, a branch of the jihadist network.
Views:
Mike
Islam can not loose under this strategy. A hand full of terrorists kill over a hundred school children in the name of Allah, but only those few can be held responsible. A suicide bomber kills a whole theater of people in the name of Allah, but only that one bomber can be held responsible, a couple of shooters enter an office and kill twelve victims, but only the two can be held responsible.

Every time an Islamic terrors kills, all the liberal talking heads go on about how this is a peaceful religion and that we can not hold Islam responsible for the actions of a few. What a wonderful way to fight and win a war. Send in one to kill twenty and the enemy can't strike back at the group cultivating the attackers.

Bill Maher is the only liberal commentator who sees through this strategy
Saxet
If these kind of attacks keep happening, there will be a day that some nation will go 'nuclear' on the regions that harbor those jihadists and that will be the end of that.